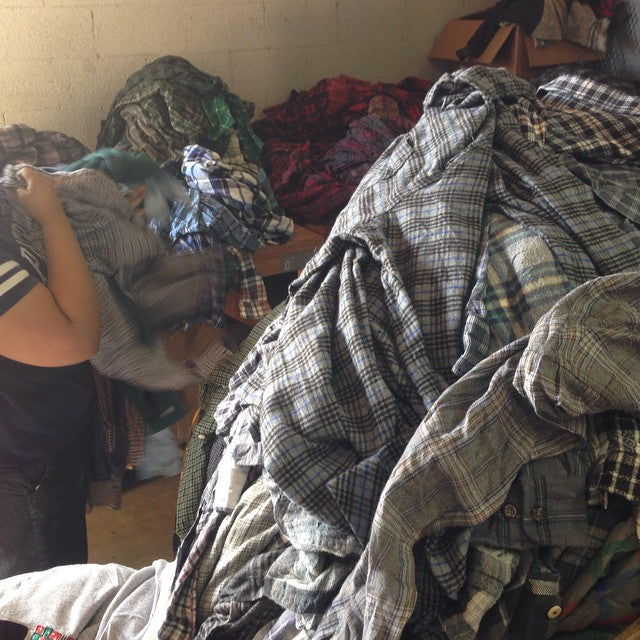 Hipsters Are Thrifters
Style is self expression, freedom, creativity, confidence, and representation of ourselves. Our style is our very own unique twist in how we translate to the current fashion trends.  
There are different subcultures that use fashion and style to express themselves, and hipsters have fully embraced their very own subculture. Hipsters embrace creativity, confidence and a appreciation for fashion. Dressing from inspired styles from the 70's, 80's and 90's and making their own, hipsters are creating a fashionable movement that is revolutionary. 

Styles from the 70's, 80's, and 90's are becoming incredibly trendy. Now major retail stores are selling vintage inspired items. Although, the clothing these retail stores are recreating may look very similar to the original vintage pieces, they are not made with the same quality material they were made with 20 or 30 years ago. And most importantly do not hold the authenticity of the originals. There is something really special about wearing clothing from a different era. I think many may feel a special connection to the time when their favorite band was still together 20 years ago or when their favorite artist was still alive. It's not only fashionable but personal to some. 

As you know hipsters are typically eco-conscious. And as for clothing they believe in recycling and reusing. So buying and supporting these large retailers are far from being environmentally friendly. Supporting these major retail stores would be going against their environmental standards of living. It's called fast fashion which is associated to disposable fashion which is a huge contribution to poor working condition in third world countries, mass production which is linked to mass pollution... My next blog post will go into detail about why Vintage clothing is better for our environment and cooler.  

True hipsters aren't choosing the easy route to pick up these trending vintage styles.  Hipsters are in the hunt for the originals. The original 1978 rock tees, retro windbreaker, levi cut off shorts, throwback jerseys and the list goes on. The demand for this original vintage items have become so popular. Vintage stores are becoming very popular in major cities. No longer must they go to the goodwill, salvation army, consignment stores and hope to find that one cool vintage piece. Today we have stores like ours making it so much easier for hipsters to shop for their top hot vintage pieces.