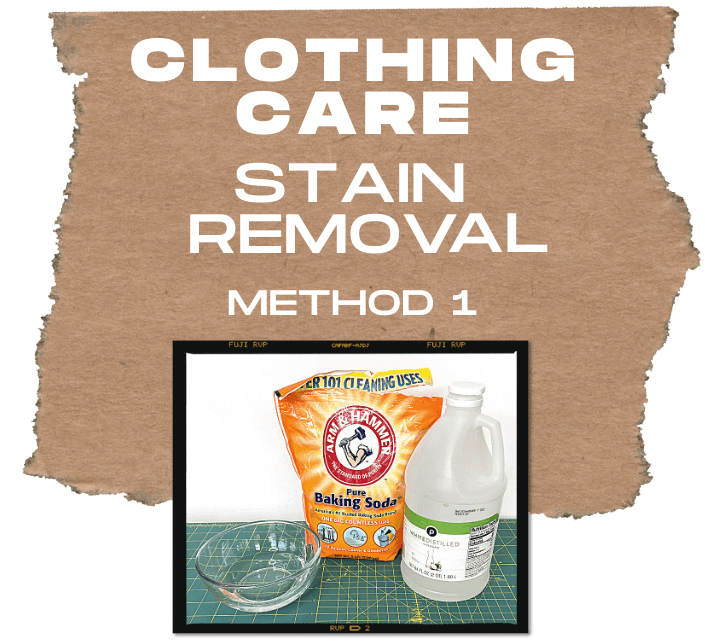 Clothing Care: Stains Method 1
Stains are a part of thrifting vintage and secondhand clothing, but also everyday life. Maintaining your wardrobe and keeping your clothing nice is easy for the most part. Caring for you clothing brings more value as you don't have to replace. get to keep them longer, and make your feel good about your clothing.
Removing stains is a lot easier than you think, and can start with simple household products. Sometimes it does take a little more effort. It's definitely worth salvaging that one-of-a-kind vintage piece. We all can make an effort to save clothing from going to the landfill.
Our first method you can use on tough white clothing stains or stained colored clothes. Some methods only work for white clothing.

Materials - Vinegar, baking soda, Toothbrush
Step 1: Mix 2 parts water to 1 part vinegar.
Step 2: Apply baking soda to the stain.
Step 3: Dip your toothbrush in the mixture; in a circular motion, scrub stain.

Step 4:
Soak the stained area in the water and vinegar.
Step 5: Rinse with water, and if the stain is still visible, apply step 1-4 again.
Step 6: Throw in the washer machine with laundry detergent.
See how easy this is with our step by step guide. This first method uses products usually available in homes.